Travel with kids : Stockholm with kids – Stockholm Archipelago – Sweden
Melaan (5), Luan (10), Adrian (14)
and their parents in Stockholm
Summertime in Stockholm Archipelago with kids: cruising from island to island, sleeping in red wooden cabins surrounded by beautiful landscapes, fishing and looking for Vikings … The taste of adventure in a safe environment: a real treat for all ages!

 
  What we loved to do in Stockholm with kids
  Our favorite places in Stockholm with kids
 Stockholm family accommodations
Our favorite excursions with children
Here are our favorite activities in Stockholm with kids (those not found in guidebooks), and a compilation of our most beautiful summer's excursions, during the 18 months that we lived in Stockholm. All tested with our children and those of our friends who visited us (from 6 months to 16 years old)! Sweden really deserve to be at the top of a family travel bucket list!
 What we loved to do in Stockholm with kids
To make a mini-cruise in Stockholm Archipelago. Stockholm is a city built on 14 islands, at the entrance of a huge archipelago of 29000 islands. Ferries departures are downtown. Don't miss a journey in breathtaking landscapes, at an incredibly competitive rates! (12 € for 3 hours cruising). On site, the Vandrarhem (hostels) and Stugas (huts) welcome families in an basic comfort but with a lot of charm. You will find below details about family excursions in Stockholm archipelago.
To discover the Vikings and their culture: Sweden is the country of the Vikings. Their traces are still visible and their culture pregnant. Kids love it! One can make exciting tours in both small and large museums in the country. The museums are very interactive : kids can play, touch everything, manufacture, experiment, get dressed… In Sweden, parents are forced to pull out their children from museums!
To fish in a lake: the Baltic Sea has few fish, but if you stay in Stockholm next to Lake Mälaren, let kids fish. Fishing is free (only) on this lake and it bites easily! Our secret address: a fishing store where to find small fishing poles for children (those usually used for ice-fishing) and worms in Södermalm: Söder Sportfiske – Hornsgatan / Lignagatan corner, subway station: Hornstull and also in Bromma, Marina (Marina Ålstens båtmack: Ålstens – Ålstensskogen).
Go on a treasure hunt to find Rune stones in Sigtuna. At one hour from Stockholm by Lake Mälaren, Sigtuna is the city of Rune stones. More than anywhere else in the world were found here. There are some at all street corners and the tourist office gives a map for children to go on a treasure hunt!
To make a sauna surrounded by the Archipelago's gorgeous landscape, with a panoramic view of the Baltic Sea! In Finnhamn, one leaves to rinse in the sea and then laze on the wooden docks… a real treat! The Swedish take their toddlers to the sauna. Mine went with basic precautions: no temperature above 75°C, do not sit at the top (where it is warmer), no more stay than 2 x 10 minutes.
To hike in a beautiful nature reserve: Stendörrens Naturreservat. One hour south of Stockholm, near Nykoping, there is a beautiful nature reserve with bridges between islands with landscaped paths (very easy, suitable for small). Know that it could be crowded, so it is better to avoid weekends and the month of July… To get there: take the E4 towards Nyköping. Leave at Vagnhärad or Tystberga exit and take the road 219 to Studsvik/Stendörren. Naturum Stendörren -Stendörren, 610 60 Tystberga
To make kayak as a family! You can go hiking in many places (lakes, bays) or even go for a summer "kayak raid" (above 15 years old). It is quite easy to practise and kids love it! There are many kayak's rental points in Stockholm and around. For example, The Kafe Kayak of Stockholm (center) is very nice. Smedsuddsvägen 23
11235 Stockholm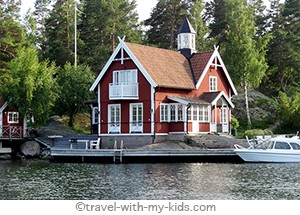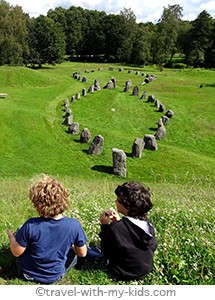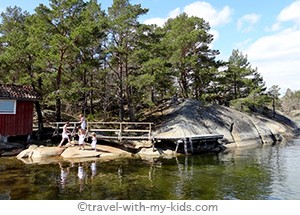 Our favorite places in Stockholm with kids
Don't miss it because all children come out dazzled from the "Vikings Workshops" at Historiska Museet, in Stockholm city center. It takes place in summer (mid-July to late August) and sometimes during the weekends (free for children, adults pay). The Museum visit is included, but only the ground floor and basement may interest children (1st floor is dedicated to religious art). Children can try the Viking fight (standing on a round beam with straw bags), rope, archery with real metal arrows, traditional bread baking, board games, jewelery making, forging, etc. You can buy there Viking chess, the game of the big and the small army, called Hnefatafl.
The Viking Village of Storholmen, Norrtalje (July, afternoon). It is a little further, but it's a great experience with kids and worth the trip … to Sweden! Artisans and volunteers (interested in archeology reconstitution) are great and the activities are different from those of the Museum of Stockholm. There is an incredible particular workshop / Vikings contest show. Warning: minimalist restaurant (hot dog, ham and cheese sandwich, cake and biscuit). Direction: Svanberga, 10km north of Norrtälje. From Stockholm, take the road of Norrtälje, cross the city, continue on Route 76 to a large wooden sign on the left at the entrance of a field: "Vikingaby". The Viking village is behind the wood at the lake.
The prettiest burial site and Anunshög maze, near Vasteras (1h30 north of Stockholm) worth the trip. Even children are in love! There are 3 things not to miss: the Tibble maze (beware, this is not the "Tibble" that we see on the sign before arriving, it is a second near Tibble Anunshög), the walk on the ridge between the stones / tombs, documented with explanatory panels and Anunshög: highest mound of Sweden and 5 stone vessels, with the famous twin that is seen throughout picture. In summer, when the grass grows, it's a little less pretty and less visible than in winter or spring but in general everything is mowed around mid-july.
The famous "Tomtar & Troll" shop: an institution in Stockholm! There are thousands of little goblins of all sizes, traditional characters from Scandinavian legends: the Tomtar, nice gnomes who protect the house, and Trolls, naughty harmful creatures. A must for kids! Tomtar & Troll, Södra Benickebrinken 4 – Stockholm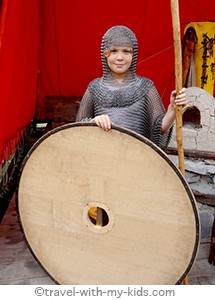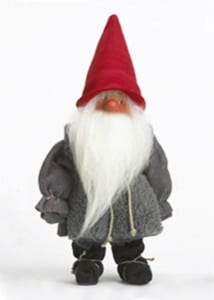 Stockholm family accommodations and hotels 
In the center of Stockholm:
Sven Vintappare Hotel: Our crush! A very small hotel full of charm in an authentic house of the 17th century, in the heart of the old town. The Swedish Gustavian style décor is lovely. Very pleasant suite for 4 people, ideal for families : beams, separate bedrooms, kitchenette …
Scandic Sergel Plaza: A radically different style… maybe a little less charming, but very functional! Although also located next to Sergels Torg, close to attractions. Family rooms with double bed and large sofa bed, perfect for 4.
In the Archipelago, the Vandrarhem and Stugas: an experience you must try!
The Vandrarhem are hostels with family rooms and communal kitchen. They are charming, well-equipped, sometimes rustic (check if the toilets are outside).
The Stugas are red wooden huts in the forest. It's almost like camping : there is no water nor toilets inside (there is a tap out). Because it is boring to get dressed in the night, provide a beach bucket for little children! The atmosphere is family-bedroom with full bunk beds (no double beds). Toilets are usually dry toilets: they are clean and thanks to an ingenious ventilation system, they don't smell bad.
Ask the managers if they can carry your luggage with a quad, on arrival of the ferry boat. Ideally, prefer a backpack and a baby carrier as the roads are not always passable for wheeled suitcases and strollers.
Please note, bed linen and towels are never included in the room price, which will double if you stay only one night … so bring them! One must make his bed on arrival and cleaning by leaving. But it is typical, all Swedish travel this way and kids really loved it. Even if you're used to more comfort, try it: we haven't had a grin around us, and all our friends enjoyed it a lot!

 Our favorite excursions with children
Here are our favorite circuits in the Stockholm Archipelago with kids, over several days, but almost all of these destinations can be a day trip only.
The best of the Archipelago in 3 days
Vaxholm + Grinda + Finnhamn: 3 days, 2 nights in the Central Archipelago discovering the most beautiful restaurants, cafés beside the water, inns and saunas… (on foot and by boat)
– Morning departure by ferry at Strömkajen (city center, in front of the Royal Palace) to Vaxholm. In summer it's possible to take an old steam ferry (Norrskar and Storrskar). They are very pleasant and slightly slower (go and sit immediately to the single table on the front deck, do not worry about the wind, the boat will turn … If it is already taken, there are folding chairs that can be used once the gateway is returned).
– Get off at Vaxholm and cross the old resort town along the Waxholms Hotel on the right and branching off to the right in the alleys. Do not miss the Swedish Archipelago deco atmosphere shop and garden of the Grand Hotel right on the street that goes up (on Strangatan Magasinet). The lanes to the right of Fiskaregatan are all lovely. They lead to a beach and the old fishing port. Opposite stand the restaurant for lunch in the garden near the sea.
-Have lunch in the prettiest restaurant/tearoom of the Archipelago, Vaxholms Hembygdsgårds Café, in the old fishing port (check their opening hours on their Facebook page). Desserts are lovely!
– Sleep in the B & B of the beautiful castle-museum of war on Vaxholm's island: Kastellet BED & BREAKFAST. Ask for rooms with sea view: you will see sunset and sunrise by the same window the summer… Excellent breakfast.
Warning: if you don't have a private boat, you are dependent on ferries which cross the channel between the port and the castle. During the day it's free, but in the evening it is really expensive (it cost us € 100 round trip for 6 people). So ask at the B & B about ferry schedules … or bring food and picnic in the castle.
– The next day take a ferry to Södra Grinda. Cross the island towards the hotel Wardhus, Gästhamn (15mn). Have coffee in the most beautiful café on the water. Coffee is hidden behind red cabins on the left front of the hotel. It is possible to rent kayaks. Guaranteed hit with the kids! Sublime floating sauna with indoor lounge, fireplace, etc. but totally overpriced (more than 300 € instead of 12 € elsewhere)
– You can sleep on the island at the Hotel Wardhus or in a stuga (same management). The most renovated stugas are those immediately on the left arriving at the dock Södra Grinda: dry toilet outside, no water, dish washing with a hose, beach below.
– To leave the island, cross the most beautiful forest of the archipelago towards Norra Grinda (15 minutes) to take the "secret" ferry that is not in the schedule booklets, around 5 pm! (inquire directly with the Waxholmsbolaget company). On the dock, put the semaphore to make the boat stop. Do not hesitate to insist because it's a local ferry, so they think tourists are lost…
– Sleep at Finnhamn, in the prettiest Archipelago's inn: Finnhamn Vandrarhem +46 8542462 12 info@finnhamn.se When booking, ask for rooms overlooking the sea (prettier and cooler especially in summer, others are west orientated with a sun that never sets). Know that there are only single beds or bunk but the hostel is equipped with a rare commodity in the Archipelago: normal toilets! There are also stugas (huts) without kitchen nor toilets that depend on the Inn (you have to go to the main building). Do not rent in Sommargarden, the stugas are not expensive but old … Shared kitchen in the large inn (buy food at the grocery store on arrival) or restaurant (book in advance as it is small).
– In the morning, enjoy the best archipelago's sauna experience, with panoramic view of the Baltic Sea(book in advance). Do not forget to bring water to drink because there is no tap. If you book the niche 11am just before the Swedish lunch hour, there will be nobody after you so you can laze on the dock … No shower in the sauna, keep towels from your rooms and have a shower in the inn ground floor. Note that the showers are salted water (slightly), so it does not change a lot of diving after the sauna.
– Return by ferry at Stockholm, late in the evening (arrival around 10pm) and enjoy sunset over the archipelago and the city.
Variant on 4 days: do not hesitate to spend 2 days at Finnhamn. The island is beautiful (in fact several islands connected by bridge and fords), possibility to rent kayaks, store to buy food, possible BBQ and swimming in several places including the aptly named "Paradise Cove".
2. The Southern Archipelago in 2 days
Nynäshamn + Torö + Landsort: 2days, 1 night. For Nynäshamn's beautiful beach, the "end of the world" atmosphere of Torö island, the most beautiful fishing village on Landsort Archipelago with its unique labyrinth. (By car or train from Stockholm and then walk, bus N°852 between Nynashamn station and Torö port, then ferry)
– Picnic lunch/BBQ on the beautiful beach of Nynäshamn, at the exit of the city towards the south along the sea (Strandvägen) or lunch in the fisherman's bistro on the port: Restaurang Kroken, Fiskargränd 8, Nynäshamn
– Take the road to go south of Torö to Ankarudden brygga port. Dinner is available at the "end of the world" little bar Sjöbodarna (call before because this tiny restaurant is not always open) +46 8 520 313 80 +46 70 542 80 48
– Leave the car at the port, take a ferry to Landsort. There are 3 possibilities for sleeping on the island:
1) Vandrahem, not very pretty but clean and next to the lighthouse: Vandrarhem Landsort. Ann Stuxberg +46 8 520 341 05 +46 73 231 9001 stuxberg@landsort.com
2) The B & B "Tower of the driver" (better to be inside, because at least we don't see the ugly tower, and the view from it is breathtaking), no kitchen. B & B Tornet Ingrid Sjöblom-Persson Tel: +46 8520 34111 konferens@landsort.nu
3) Stugas north of the island, with outdoor hot tub in the campfire. Ask the managers if he can carry you because it is a little long with children and bags from the port which is south. Stuga: Margaretha Sjöblom-Kriisa Tel: +46 709 562 561 sjoblomkriisa@gmail.com
On Landsort, there are:
– A beautiful old fishing village that dates from the 13th century, a lighthouse and a nice walk to the north of the island,
– A charming port with a little bar and a nice souvenir shop (sailor branded clothing, there are only three places where to buy it: Grinda, and Sandhamn Landsort)
-An ancient labyrinth, unique, the only one known with a double circuit for the boys compete for the maiden positioned in the center.
Note: Depending on the wind direction, ferries leave from the East or West Port harbor which are only separated by 100m, but still you have to find out!
III. Far South of the Archipelago
Saltjöbaden, Fjärdlång, Huvudskär, Rögrund. For the most beautiful wooden houses along the water in Saltjö, the 2nd most beautiful sauna of the Archipelago in the green lagoon Fjärdlång, the "end of the world" atmosphere in Huvudskär, the coast side and the hot tub on Rögrund beach. (By car or bus + ferry + boat taxi or private boat)
Private boat (rental): navigation between Stockholm and Saltsjöbaden is lovely, it goes through small channels between the most beautiful wooden houses in the area. Remember to grab a map of gas stations before leaving, because they are rare after Satsjöbaden! Station Kymmendö and Solvik (Nämdö) on the road. Please note that the crossing between Dalaro and Kymmendö, in case of wind and waves, become difficult on a small zodiac boat types.
By car or bus, stop at Saltsjöbaden and then take the car and go up Dalaro. There take the ferry to Fjärdlang or Nämdö, then Rögrund (only twice a day morning and evening)
In Saltsjöbaden:
– Lovely summer restaurant on a pontoon opposite the Saltsjö Grand Hotel : Holmen Kök & Bar
– Gigantic and magnificent historical saunas (separated men/women) with private beach, floating children's playground and a restaurant on pontoon (also brunch on weekends). A wonderful family spot! Föreningen Saltsjöbadens Friluftsbad Torben Gruts väg 8 133 35 Saltsjöbaden +46 8 717 05 52
In Rögrund:
– Another lovely inn with a rare barrel sauna and an equally uncommon hot bath on the beach. Note that as the island is very dry and sauna and bath are heated by firewood, so sometimes unusable due to fire hazard. Grundets Vandrarhem STF and Restaurang: +46 8-571 561 10
In Fjärdlång:
– An inn, Thielska Villan (with dry toilet / shower in another building), on top of the island on a huge rock in the woods
– There is a snack bar/deli/BBQ on the harbor next to the sauna, held by the manager. Her husband is a sea lifeguard and has a taxi (to go to Huvudskär for example). Fjärdlång Huvudskär & Vandrarhem AB +46 8-501 560 92 info@fjardlang-huvudskar.se
– Large island with beautiful walks. The lagoon which houses the sauna is magnificent. Unfortunately it is not very deep, so it is less easy to dive in contrast to Finnhamn.
In Huvudskär:
There are no ferry, access by water taxi from Fjärdlang. It is always possible to arrange with the husband of the manager in Fjärdlång, who wishes to fulfill his apartments, as there is no public transportation.
– This is the most southern island, a lighthouse and a village only. The island is an almost desert rock with a limited amount of water (sea water used for cooking and dishwashing). The view and ambiance are stunning. Almost no tourists, quite magical …
– Lovely Inn, managed from Fjärdlang. Ask for the apartment with a view of the port called "Utsikten" (translation: "breathtaking view", you will not be disappointed). Dry toilet outside, no shower (we wash in the sea), no water in the hostel, the sink is in the garden, the pump above the rocks.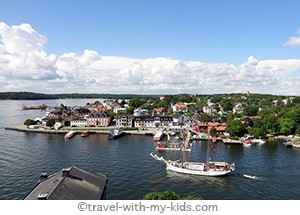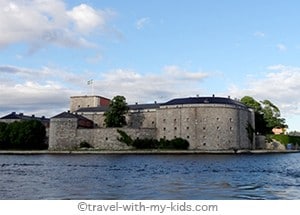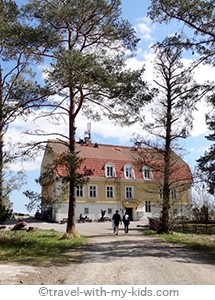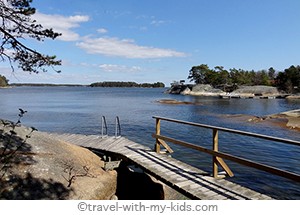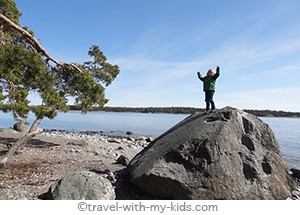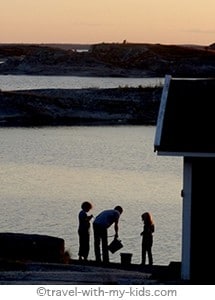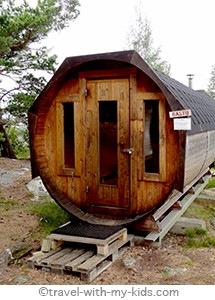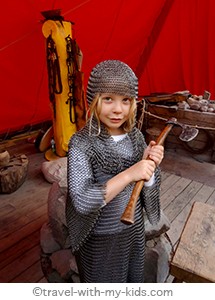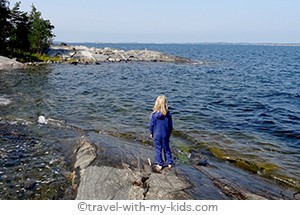 Eating with kids in Stockholm
The picnic is a Swedish institution, as soon as there is a sunshine ray, no matter the temperature! Disposable BBQ are available in supermarkets (1 BBQ for 3 people). And kids will be thrilled not to have to sit still at the restaurant!
Our favorite places for picnics around Stockholm with kids:
 – In the Nacka nature reserve:
Nyckelvikens Herrgård on the edge of a small fjord, an old area of the 18th century mansion, gardens, farm and great BBQ area furnished with wooden shack. Nyckelvikens Herrgård AB Nyckelviken Nyckelviksvägen 1 131 49 Nacka
and Hellasgården: one can make a BBQ, canoeing, mountain biking, sauna and then plunge into the lake …. Hellasgården / Ältavägen 101/131 33 Nacka
– On the beach in Nynäshamn, south of the city (Strandvägen)
– Beside the loveliest little lake, lined with wooden houses (archipelago atmosphere in the city center …) in summer and winter: Lake Langsjo in Älvsjö (Stockholm suburb), easily accessible by bus.
What are we eating? Small shopping lists to discover the local specialties : large prawns in the fresh, 4 kinds of salmon (raw marinated/smoked, cooked marinated/smoked), Pickled herring, varied canned fish eggs (smaller are better, some even worth a fortune), tons of sausages for the BBQ and marshmallows to roast (+ bread, ketchup and fried onions), Västerbottenpaj (cheese quiche), smoked reindeer slices for sandwiches, crawfish (Kräftor, bucket in their cooking juice at the supermarket, do not take frozen ones) and various cinnamon buns, cardamom, punch roll, kokoboll etc.
The very best is the great hall "Saluhall" (M ° Ostermalstorg) in Stockholm but it's overpriced … Otherwise ICA and Hemköpp are well stocked!
To eat in the "floating bars" in summer, here are my favorites in Stockholm:
– Mälarpaviljongen: Kungsholmen 08-650 87 01, Norr Mälarstrand 64, 112 35 Stockholm
– Restaurang Loopen: Lilleholmen / Södermalm- Hornstulls strand 6, 117 39 Stockholm
– Marina: Djurgarden corner Manillavägen and Djurgårdsvägen
And on the outskirts of Stockholm:
– Bromma, Marina Ålstens båtmack, Ålstensskogen, 167 65 Stockholm
– Ekero, Marina Jungfrusunds, Bryggavägen 133 Ekerö
– Holmen Kök & Bar in Saltsjöbaden
– Föreningen Saltsjöbadens Friluftsbad (sauna, brunch, beach with water games for children), Torben Gruts väg 8 133 35 Saltsjöbaden
– And Vaxholms Hembygdsgårds Café, the most beautiful!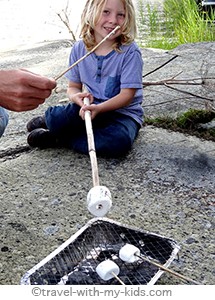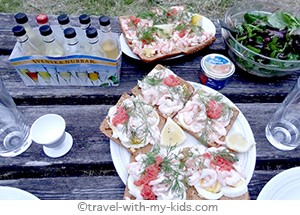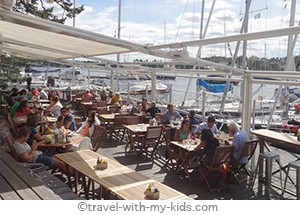 What we liked less
The evening restaurant rates: it is overpriced, for the same food that you have at lunch…
Sunburn because the sun is treacherous.
Cold water: you can swim but that's not the French Riviera… Besides the Swedish do not say "swim" but "dip" to talk about their swimming. That said, children take great pleasure in jumping into the water from the pontoons. If you come early in the season you may experience a syncopal stage on your hands: the blood will withdraw and your fingers become all white!
Sandhamn, the Royal Yacht Club's island. Very expensive, crowded, not exceptionally pretty, a gigantic hotel that smells beer, a "pseudo spa" that is not like the pictures and is forbidden to children: we found absolutely no interest in this place, yet it is a very touristic spot…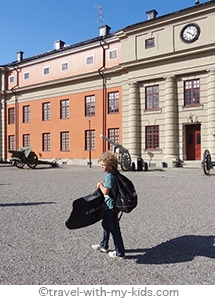 Tips
In Sweden you can walk everywhere, even the king's garden at Drottningholm! And you can camp around, 1 night only, and not under the windows of the owners. But it's forbidden to light fires in nature reserves (take disposable BBQ) or on the rocks (they are classified and could be split by fire) and dock pontoons without permission.
Rent a boat and wakeboarding: it is possible to rent a boat to an individual or to a marina through the RTC website. A permit is not needed in Sweden if you know the basis. From direct owner, two useful addresses: Elite Marina in Stockholm (Lilljeholmen) has some zodiacs and huge yachts, also rents scooters of seas, kayaks and wakeboarding. Östersjö BÅT in Saltsjöbaden also has some hard-hull boats.
"Child policy": The transport is free for children from 12 am Friday to Sunday 00h in Stockholm. Most museums are free for children. There is always a cheap "barn meny" for kids in restaurant. Swedish tolerance for children is infinite, which is very nice for parents. It is illegal to hit children, and you may be expelled for that. There are no barriers to prevent children from falling into the water, by cons there are life jackets for sale in all supermarkets and some restaurants lend it.
Health wise: beware of ticks, a real problem (at this latitude, mosquitoes aren't so annoying)… Ticks appears as soon as there is a blade of grass in summer, throughout all Scandinavia and Eastern Europe. Ticks are a tiny black pinhead, and can transmit Lyme disease -but you can protect yourself:- Spray repellents or essential oils. – Never sit on the grass for a picnic or napping, always prefer the rocks. – Wear light trousers when hiking- Check every night (including buttocks and scalp). The longer the tick remains attached, the biggest the risk to infect you. If you find one, do not bother it, that's where it will spit and infect you. Do not rub with oils, avoid tick-shoots: grab the head with tweezers and gently pull the head. If the problem remains go to the doctor or emergency room. After staying in North or East Europe, always monitor and identify any fever, marks or red discs on the skin.  
Almost all Swedish people speak English.
Ferries: The boat tickets are sold on board (no reservation). Do not buy the return, you may take another company (there are 2: Waxholmsbolaget and Cinderella -bigger boats, faster, less local and more expensive). Maximum journey duration is 3h. Do not hesitate to call for Waxholmsbolaget schedules because the site offers so many boats all around the archipelago that it is difficult to find direct connections.
– From the Stockholm city center, Waxholmsbolaget  boat leave from Strömkajen in front of the Grand Hotel, Cinderella depart from those of the second loop port 15 minutes walk (also called Nybrokajen Strandvägen). Please note, old wooden ferry Waxholmsbolaget sometimes depart from this cove, ask the sentry before the Grand Hotel. For the return trip, most boats make a stop at Slussen, which is often much more convenient to the subway, ask the crew as it is not shown. In the Archipelago, we must put the semaphore dock vertically otherwise ferries do not stop (and release after).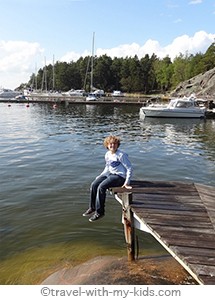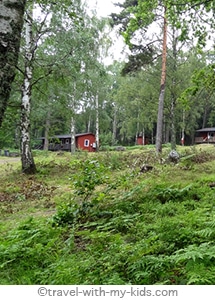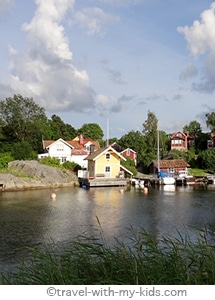 Don't forget to bring 
Jeans, sweat-shirt, T-shirt, sneakers

Swimsuit, sunglasses and hat, sunscreen

A rain jacket because there are very frequent rain showers

Armbands (or lifejacket for those who can't swim), there is water everywhere in Sweden and no barriers (but everyone pays attention)

Bed linens for simple bed and towels

Knife and a small backpack for picnics

Rather a backpack than a suitcase

A baby carrier on top of the stroller
Our favorite children's book on Stockholm:
A classic of Swedish children's literature (from 7 years old): Pippi Longstocking, by Astrid Lindgren. Pippi is a little redhead girl full of freckles, fearless and joyful, and endowed with incredible force. The daughter of a pirate in the South Seas, she lives alone in a big house… Funny and wacky!
We also loved, still by Astrid Lindgren, Karlson on the Roof
 and the adventures of Emil, the small farmer and gifted maker of disasters: Emil and the Great Escape
Another wonderful novel by Astrid Lindgren: Ronia, the Robber's Daughter, who left his family and leaves to survive in the wild forest of Sweden with magical creatures (from 9 years old). 
To discover the Viking culture: The Norse Myths (The Pantheon Fairy Tale and Folklore Library), by Kevin Crossey-Holland (from 12 years old).
For the young ones (easy readers) : D'Aulaires' Book of Norse Myths
, a beautifully illustrated introduction to Norse legends.
And enjoy your stay in Stockholm with the kids!