I am delighted to have been recently nominated for the Liebster Award! First of all, thank you so much to Jason from Global Debauchery, "a blog devoted entirely to the overindulgence of wanderlust", who nominates me. Besides giving me my very first award, which is nice, he also gave me a great opportunity to discover more new blogs and bloggers, and to happily spread the word.
So what is a Liebster Award?
Liebster are given to fairly new bloggers (with less than 200/300 followers, on the social media of your choice) by other award winners, in an effort to welcome and recognize up and coming bloggers ("Liebster" is a German word that means "dearest" or "sweetest"). They provide more exposure and build a supportive online community.
What are the rules when you accept a Liebster Award?
Once nominated, you must write a post thanking your nominator with a link back to his/her site.

You will inform readers what the Liebster Award is and answer 11 questions provided to you by your nominator.

Then, you nominate your own 11 blogs (make sure to let the bloggers know you've nominated them!), providing 11 fresh questions for them to answer.
And so it goes …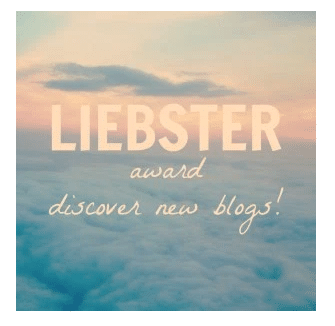 Let's begin with Travel with My Kid's 11 Nominator Questions
Tell us a little about yourself.
I'm French, to be specific Parisian, over 40, actually living in Rome (Italy) with my family. Reading, writing and travelling have always been part of my life! Former French teacher, I'm now a free-lance writer and travel blogger. Oh, I forgot dancing: I was a ballerina at the Paris Opera Ballet School, a long long time ago. Now, I just try to move my feet and have fun at my tap-dance lessons!
What's your blog about and why was it started?
My blog is about family travels and traveling with kids. As a globetrotting mom of 3, I started blogging in French a few years ago, then in English a few months ago. I started because the print guides I used to travel, before the kids, were not anymore well fitted for us. My aim is to inspire and share practical tips. I give an overview on destinations, by interviewing families who have been there: which activities or visit the kids really loved, family rooms and accommodations, kid-friendly restaurants, what the kids liked less… So it's not only about my own travel experience, but about sharing family experiences, as much as possible.
When were you officially bitten by the travel bug? What was the inspiration?
Oh, this was a long time ago ! I didn't traveled a lot as a kid, but each and every travel I made with my parents made a deep impression on me. I may have been bitten in India (by the way, not only by the travel bug), where I had a 4 month round trip when I was student, backpacking with the one that became my husband. The year after, bitten again, during a long trip in China (which was not easy, back in the early 90'). Then came the children, but it was too late to be cured, so we kept travelling with them !
What was your last trip? What was your favorite part?
Our last big family trip was in Cuba. Our favourite part (besides mojitos) was to listen to incredibly good street music, almost everywhere in Trinidad, and to share people's home. We were sleeping in "casas particulares", and it was a great way to discover much more of the culture and the people than being in an hotel, and also to appreciate the warm welcoming of cuban people.
Do you have any specific travel "goals?" If so, what are they?
I don't have specific "travel goals"… That my kids stay healthy and fine is what matters more. If they enjoy the trip it's even better!
What's your favorite part of traveling (culture, people, nature, etc.)? Why?
It's not easy to give a "favorite" about traveling: it depends so much of the destination, how long you are traveling, etc. I'm not focus on a specific part: it could be a landscape, a meal, a church… Though, I would say that I love to get from one point to another, more of all by taking trains (specially night trains) or boats. This kind of "slow mode of transportation" are really a part of the travel.
Any travel disasters? Please elaborate.
Hopefully, no disasters! Even though traveling is not always fun, nothing really bad never happened. It can become a bit hard when one thing goes wrong on top of another: a very bad weather, I mean cold rain pouring outside, your little boy complaining about stomach ache and not wanting to get out of his bed, a rental apartment with almost no heating system, our rental car vanished from its parking place…Of course, I thought: "So who's stupid idea is that trip?" (Answer is: me). Obviously, it didn't last. The sun came back, the car was found, the ache went away, and the doubts as well.
Tell me about the most interesting person you've met while traveling.
My husband! Though he's also French, we met in New York City. So our relationship was straightaway marked by travel!
Have you ever had an epiphany on your travels? Do tell.
It was in China, in a Tibetan area. The village was a huge monastery, full of monks, from teen boys to old men: an incredible place! We found bikes and went till the end of the road (yet I was very excited by the idea!). The surrounding landscape was breath-taking: mountains, endless meadow, bright blue unpolluted sky, and silence. Then, very far away, we noticed that something was moving toward us. When they arrived near us, we discovered a young Tibetan couple in traditional clothes, the man with a silver knife on the side of the boot, the woman adorned with turquoise jewels, both with long brown hair in the wind. They were so beautiful that I couldn't stop staring at them. And because we were so radically different (my blue-jeans, short blond hair, etc.), they just did the same! We were looking at each other so intensely that we were not able to stop. We smiled at each other, a brotherly smile of complicity, before they went away. It was like a slow motion scene. This ephemeral encounter, lost in the middle of nowhere, was so powerful and meaningful.
What's the most adventurous thing you've done while traveling?
Mmm… is traveling with kids may be considered as an adventurous thing?! More seriously, adventure is not exactly what I am looking for when I travel with my kids. Though, we never go in all-inclusive resorts, we often travel by train (I am a train geek, and I love night trains), ferry-boats, we eat local, so it can be a little adventurous from time to time!
What's your next trip? What are you most looking forward to on it?
My next trip will be Easter in Greece, again! I can't wait for: approaching the island by ferry, a magical moment you've been waiting for so long, having a 'frappe' (Greek cold coffe) in the little main square of a lovely Cycladic unspoilt village, taking some time with my kids on beautiful desert beaches, strolling around in narrow lanes, and eating sweet 'loukoumades' (Greek doughnuts dressed with honey syrup and cinnamon)…
Now, enough about me: let's discover the winners! (drumrolls)

Congratulations to the 10 Nominees!
I am very pleased to award these blogs : some are focused on family travels, others from French expat fellows in the US, some bloggers are from the UK, others from Australia, some are bi-lingual (Spanish/English), some are large families, others solo mom … what a creative diversity!
All are great and deserve our support! Click around and follow their adventures in 2016:
Few Miles away    


From Home to There 

Mumpack Travel

Suitcases and Sandcastles 

Tania's Magic Compass 

Tin Box Traveller 

Zen Baby Travel 

ZZZ World Ninjas 
Now, fellow bloggers, it's your turn: here are my 11 questions. Enjoy! I look forward to reading your post!
Where are you born and where are you living now?

Three words describing yourself

What is specific about your blog, in a few words?

What is your favourite blog post on your site?

What is the longest time you've been traveling non-stop, and where? Was it with kids in toe?

Are you more flip-flops or "snow boots"?

Plane, bus, bike, car, tuk-tuk, train, boat: what's your favourite mode of transportation? And what about your kids (if concerned)?

What was your biggest 'low' moment during your travels?

Which country has surprised you in a positive way?

What is your favourite travel memory?

What is the number one travel on top of your bucket list?