Of course, Eiffel Tower, Versailles, Colosseum or Sistine Chapel are on top of your bucket list when you visit Paris or Rome as a family. How the presumed highlight of your stay may turn in a very disappointing experience ? Reality check : two hours standing in massive never ending line, kids contemplating trousers because there's a wall of people in front of the paintings, making line half an hour to get a 20 seconds photo session… 

Those frustrating and stressing crowds situations are getting worse with children (and we cant't blame them): they get bored, tired, hungry, agitated –clearly, it was not what you have dreamed of.
My top tips to escape the crowds in popular places, as much as possible, will be simple as that : "Go when the other don't !" Which means, in practice:
Skip the breakfast, you'll be the first
This can sound cruel, but it's a precious tip when you're competing with tour operator's huge buses. No need to starve all your family : grab some cakes, little snacks, fruit juices at the grocery the day before for a quick and light breakfast in your room. While everybody is still queuing a the buffet, you'll already be on the place ! On the top, you'll get the most beautiful light for pictures and avoid the heat. That's how we saw Chichen Itza (Mexico) : besides a few iguanas, we were almost alone at the feet of the Maya pyramid, just like Indiana Jones discovering the Temple of Doom! After the visit, everybody was rewarded with a nice real breakfast at the hotel and swimming-pool time.
Lunch time is not always lunch time
Once again, take advantage of the very widespread habit humans have to sit and eat something at noon. You will notice with pleasure that most museums are less crowded at lunch time (i.e. between noon and 2 pm in Europe). True also with parks and playgrounds, as Luxembourg garden in Paris, where you can also plan for a picnic or a sandwich and enjoy a more quiet place.
It's open till it's not close
You'll often be advised to come very early in the morning to visit popular places. Also because of that, the place will be crowded ! But the opposite is also valid : arriving one hour before the closing time is a nice option to avoid crowds and line peaks. That's how we've succeed not to wait in line before visiting St Peter's Basilica in Rome.
Night time is also visiting time
The Trevi Foutain (Rome) is beautiful during the day, and spectacular in the night time ! No need to wait till the middle of the night: the evening, just after an early dinner, may be the right time for kids. Fewer tourists, beautiful lights, lot of fun throwing coins in the foutain guaranteed!
Same thing about a gondola tour in Venice: a day ride can be spoiled by the 'vaporetto' and boat traffic, gondolas waiting in line in the small canals –high price, no magic. Consider an evening gondola ride along the quiet canals, with this misty and mysterious atmosphere… truly unforgettable.
Book your tickets online, it's worth it
For museums and monuments, take advantage of the advance purchase ticket sales over the internet. Nothing more to say: you'll always skip the ticket booth queues. Check out the best attraction and excursions in Rome and Barcelona we have selected.
Another good option is to purchase a City pass : Paris Pass, London Pass and New York City pass are convenient packages, time and money savers.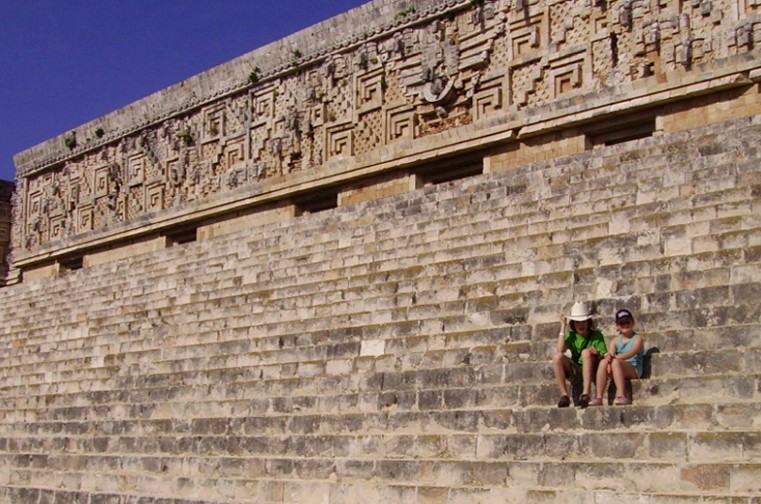 Avoiding the high season is not often possible, as family trips are usually during school breaks (no low season for most families !). But try, as much as you can, to avoid week-ends to discover these famous places. Think also that « summer destinations » as Greece or Italy are lovely, cooler and less crowded in spring and autumn…
And what are yours tips to avoid line and escape the crowds when traveling with kids ?