A just launched travel blog is like a newborn baby: passed few weeks have been so busy feeding and taking care of it than I couldn't find time to have a nice little chat! So finally I am very happy to introduce Travel with my kids and say a little more about travel as a family, and the way we travel as a French family.

I began traveling in the previous century, which could be a smooth way to admit I'm over 40: a four month backpacking trip in India in the 90′ (no job, no kids!), one month in China, United-States, Japan, Europe… Then one, two and three kids came into my life -and still, I love to travel. Of course, it means more logistic and less improvisation. No need to be a traveller to notice it, just a parent.  
Some things changed in the way we travel, others don't. Not to be too picky about words, but I prefer travel with kids vs travel for kids. Discover and share with them about different places and culture. Try the food. Play with local kids. Put the screens away, stay unplugged. Get lost, get bored, take time. Enjoy it. This is part of a travel.
Becoming a mother didn't make me a great fan of all-included resorts, theme parks or zoo. While traveling, I won't always pick specific kids-friendly activity. I won't tell you a lot about Disney Park in Paris or Tokyo, even if we visit it, because you can already find plenty on it on the web. And sorry kids, but I love museums and churches (beaches also, don't worry). So about the destinations we (or other families) have traveled, I'll rather tell you which museum or church could be attractive, or at less not too boring, which nice beach is not crowded but safe with kids, how not to be exhausted by transportations, where to sleep as a family in mid-range places… 
Last words for the day: I am a French native (by the way, please be indulgent with my syntax), so I also know very well Paris as a mother. Then we have moved to Rome (Italy), and I am very happy to share insider tips with you. It explains also why I began with European's destinations, as Venice, Barcelona, London or Stockholm. I wish that my European background, culture and experience to be useful for families heading to Europe and I will be pleased to answer their questions or concerns.
It could also explain why, sometimes, you may find a slightly exotic French touch in the way we travel as a family (and write, sorry).
Once again, I am really glad to join the international family traveling community. Thanks for the support and the nice welcoming some travel bloggers already gave me. I hope Travel with my kids will found its place and may inspire and help families on the go. Bon voyage, and let us know how do YOU travel with kids!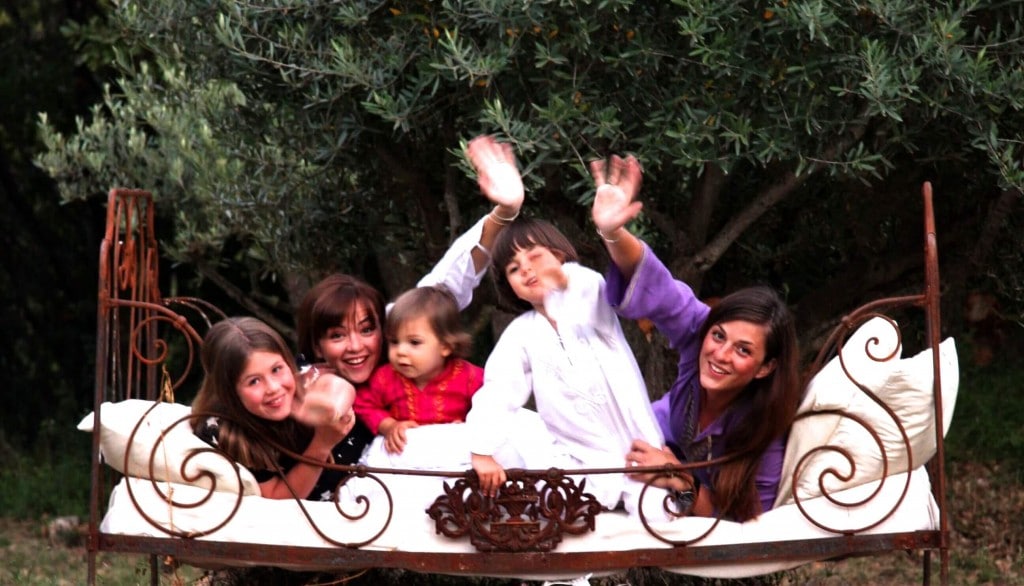 * I am not really a newcomer in travel blogging community, as I founded in 2010 the first travel website dedicated to travel as a family in French language: Avec mes enfants.fr (as you guessed it, "with my kids", in french). This grown-up one gives me a lot of happiness but doesn't need me anymore as much than in the first years: time has come to expand horizons, and I hope, to meet and share with a wider family travel community.